Blog Tour Review: The Enigma Game by Elizabeth Wein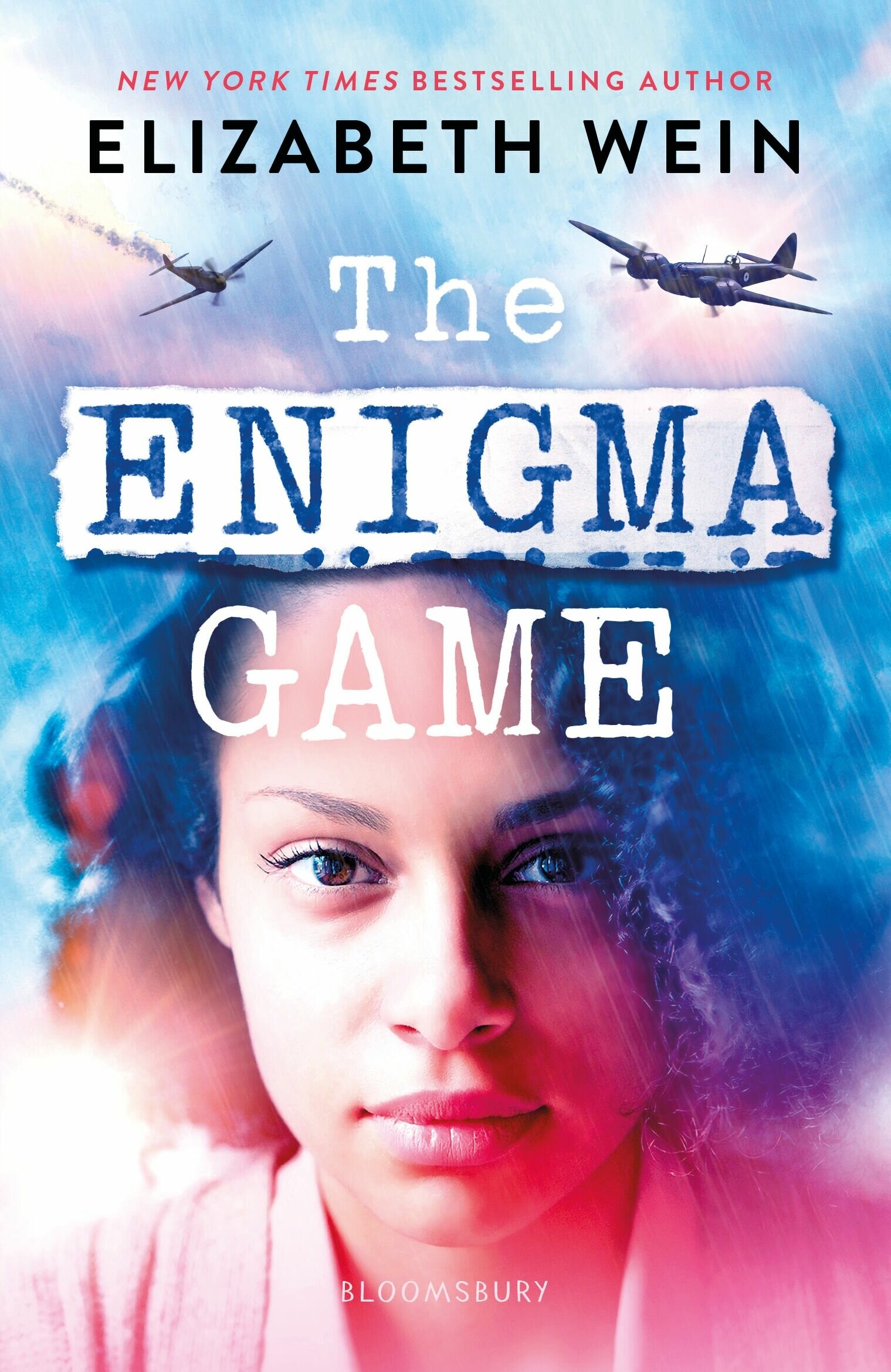 Summary:
Windyedge Airfield, Scotland. World War II. Louisa Adair, newly orphaned and shunned for
her mixed-race heritage, has come here to the edge of the world to look after an old lady with a dark past. Jamie Beaufort-Stuart is a flight
lieutenant whose squadron is posted to the airfield over winter. Ellen McEwan is a young woman held hostage by the German pilot who
lands at Windyedge one wild stormy night carrying a terrible secret.
Three young people desperate to make a difference in a war that has decimated their families, friends and country. When the means to
change the course of history falls into their hands, how will they use it? And when the enemy comes looking for them, who will have the courage to
strike back?
A thrilling story of wartime secrets, international intrigue and wild courage from the award-winning
author of Code Name Verity, with three young heroes you'll never forget.
Information about the Book
Title: The Enigma Game
Author: Elizabeth Wein
Genre: YA Historical
Publication Date:14th May 2020
Page Count: 424
Publisher: Bloomsbury
Goodreads Link: https://www.goodreads.com/book/show/51228682-the-enigma-game
Amazon Link: https://www.amazon.co.uk/Enigma-Game-Elizabeth-Wein-ebook/dp/B0844KCGRW
---
*I was sent a copy of the book by the publisher. All opinions are my own*

Before I start my review, I just want to apologise for what I imagine will be a horrifically formatted post. My laptop's fan has just decided to stop working on me, so I am writing this post on my phone. Now, on to the review.

I have only recently realised that I really love WW2 historical fiction, so I was super excited to be on this blog tour, and I've been dying to read one of Elizabeth Wein's books for ages.

I really enjoyed this book. I would get so engrossed in it every time I picked it up that I wouldn't want to put it down. There were so many moments all throughout the book that made me tear up, it was just so heart breaking and emotional in places.

This book follows the point of view of three characters, and it was one of those books where I enjoyed each characters sections. I didn't have a favourite, because I enjoyed them all equally, so I never found myself bored in one characters section.

I really liked the writing style. It was fairly straight forward, which I always enjoy because I personally find it easier to fully emerse myself in the story.

I would definitely recommend this book if you like WW2 novels, and I am now very eager to check out more of Elizabeth's books.

I gave this book 4 stars over all.
---

Author Information
Elizabeth Wein is a church bell ringer, a recreational pilot, and the
owner of about a thousand maps. She grew up in England, Jamaica,
and Pennsylvania, and has lived in Scotland since 2000, where she
learned to fly at the Scottish Aero Club. She is best known for her
historical fiction about young women as aviators in World War II,
including Code Name Verity (2012), which became a New York Times bestseller and was shortlisted for the Carnegie Medal.
Elizabeth holds both American and British citizenship; she is
married to games developer Tim Gatland and they have two grown
children