Blog Tour: Music as Medicine by Daphne Bryan PhD
Hey guys. Today is my stop on the blog tour for Music as Medicine by Daphne Bryan PhD and I am bringing you a guest post by the author. Enjoy!
---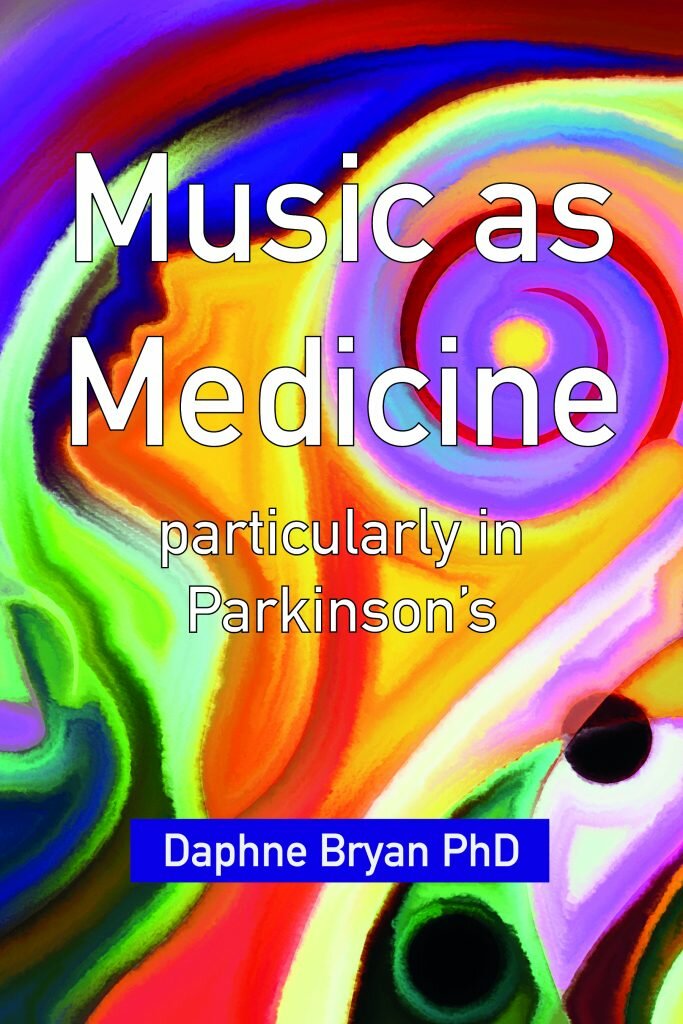 Title: Music as Medicine
Author: Daphne Bryan PhD
Genre: Non-Fiction
Publication Date: 20th April 2020
Page Count: 112
Publisher: Clink Street Publishing
Goodreads Link: https://www.goodreads.com/book/show/53232737-music-as-medicine
Amazon Link: https://www.amazon.co.uk/Music-As-Medicine-particularly-Parkinsons/dp/1913340589
Summary: Music can play an important part in our lives yet how many of us appreciate the effect it has on our brains, bodies and moods, or understand how we can use music as a medicine? Music has the power to reduce everyday symptoms, such as stress, insomnia, pain, depression, and even snoring, as well as helping challenges found in neurological conditions such as freezing and gait problems, and difficulties with voice and swallowing.
With modern advances in technology, scientists are now able to measure the precise effect of music on body and brain. Music as Medicine presents many research studies which have examined the effect of music on various conditions, and offers clear suggestions as to how readers can use music to reduce various symptoms, whether a person thinks themselves musical or not. It covers three aspects of musical involvement: listening to music, moving to music and making music.
Daphne Bryan, PhD, takes a special look at the benefits of music for neurological conditions, Parkinson's in particular. Music stimulates many areas of the brain and in the case of damaged brains, it can activate alternative pathways to act in the place of damaged ones. Many of the symptoms discussed are also experienced by people with other diagnoses and by those who are otherwise fit and healthy so this book contains much that is relevant to all.
---
Five songs that I think are particularly helpful and why (500-1000)
Fortunately, there are not five individual songs which are particularly helpful, but rather several styles of songs or pieces of music which are helpful in different circumstances. My chosen five are examples of each style.
1) Music to calm anxiety – "Summertime" from Porgy and Bess by George Gershwin
My first song is helpful for anxiety. Many studies have investigated the usefulness of listening to music in medical situations which provoke anxiety, such as before or during a medical procedure or for recovery afterwards. What scientists discovered was that music can promote 'entrainment', the body's ability to synchronise its internal rhythms with the external rhythms of the music. In this way it can affect heart rate, respiratory rate, blood pressure and cortisol levels and can strengthen the immune system. For example, to reduce heart rate and breathing, the beat of the music needs to be slow, like the speed of a relaxed heart rate. The body then tries to synchronise with this. Ultimately researchers have found that relaxing music is more effective at calming anxiety than medication with none of the side effects.
2) Music to lift mood – "Don't stop me now" – Queen
When I investigated what characteristics in music helped depression, I was surprised to find that, for some people, sad music made them happy. Researchers explained three reasons for this. Firstly, they suggested that the listener felt better because the musician making the music sounded worse! A second explanation was that listening to sad music caused the body to release opiates as the body prepared for a traumatic event, which, as it was only in the music, left the body full of opiates and nothing bad to allay. Thirdly, listening to sad music might be a way of expressing a feeling for which the listener cannot find words. Sad music is often slow and in a minor key. However, if I was not experiencing depression but merely wanted to lift my spirits, I would choose a song with a lively beat in a major key such as Queen's song 'Don't stop me now'.
3) Music to walk to – "Hollaback Girl" – Gwen Stefani
Music is a good accompaniment to walking as it is supposed to increase motivation and decrease fatigue. For people with a neurological disease, scientists have noted that music can stimulate an alternative neural movement pathway in the brain to replace the normal one which is damaged and not working efficiently. The speed of the music selected is of great importance, as the beat of the music needs to correspond with the speed of each step made in walking. There is a suggestion that it is better to select a beat up to 10% faster than your comfortable speed as this is preferable for aerobic exercise and for improvement in movement for those with neurological problems. The song I have chosen is the correct speed for my walking aims and has a clearly defined beat.
4) Music to sing along with – "Evergreen" – Barbra Streisand & Paul Williams
I like to sing along with music. My voice has seen better days and if, like me, you feel shy about your voice, singing along with a good singer, volume turned up, can give you all the confidence you need, and singing is good for so many reasons. It can improve lung function and breathing, it reduces stress, lifts mood, strengthens the immune system and can help to reduce pain. Singing can also strengthen muscles in the throat also used for other functions. For example, it can also strengthen the speaking voice and reduce swallowing problems often found in the elderly as well as reduce sleep apnea and snoring found at any age.
5) Music to prepare for sleep – "Pie Jesu" by John Brunning
Studies have suggested that playing relaxing music for 45 minutes before bed can improve both the quality and quantity of sleep. These studies also pointed out that over the three months of the study, the sleep of their participants continued to improve. 'Pie Jesu' is a slow, calm example of music suitable for improving sleep.
---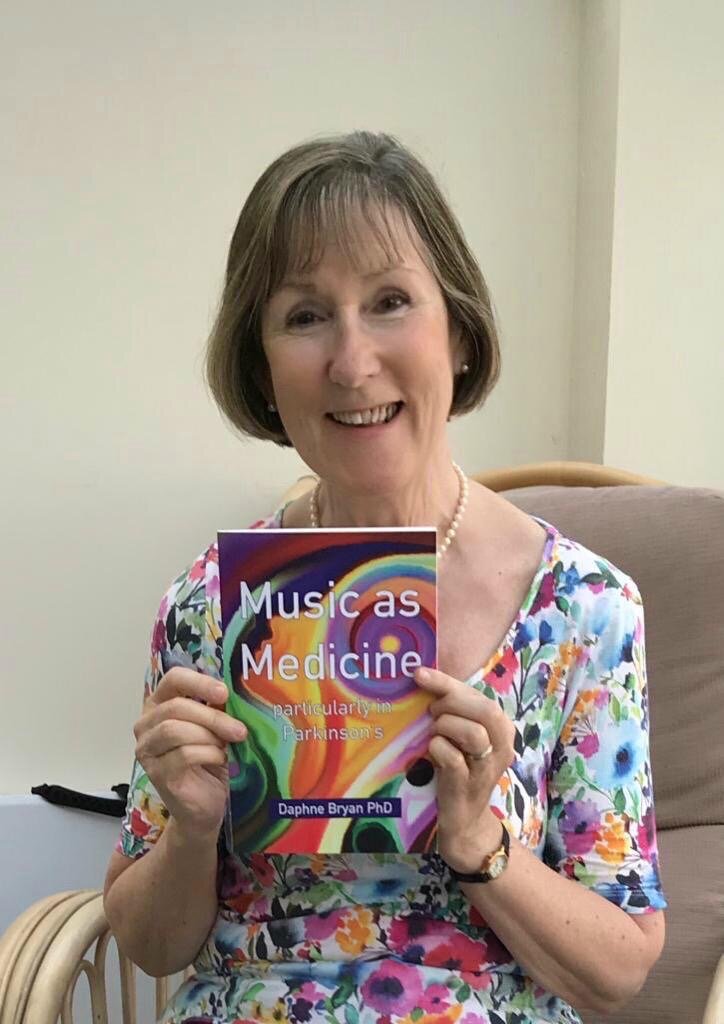 Author Information
Daphne Bryan began playing the piano at the age of seven and at 13 was awarded a county scholarship to study piano and voice. She continued her studies at music college, where she was awarded the piano prize in her second year.
After college, Daphne taught music in schools in Salford, London and Hampshire and then in British Forces schools in Germany and Belgium. During this time, she also taught piano privately and trained several choirs.
At the age of 51, she gained an MA with distinction from Sheffield University in Psychology for Musicians and, four years later, a PhD in music psychology.
In 2010, she was diagnosed with Parkinson's. Since then she has researched keenly to find ways in which she can positively influence her health. Music has provided many ways through which she has reduced her symptoms.
She still teaches piano and trains a choir.
Twitter: http://twitter.com/dmbryan1
Instagram: http://instagram.com/daphne__bryan
---