Blog Tour: Charles Dickens My Life by Derwin Hope
Hey guys. Today is my stop on the blog tour for Charles Dickens My Life by Derwin Hope and I am bringing you a guest post. Enjoy!
---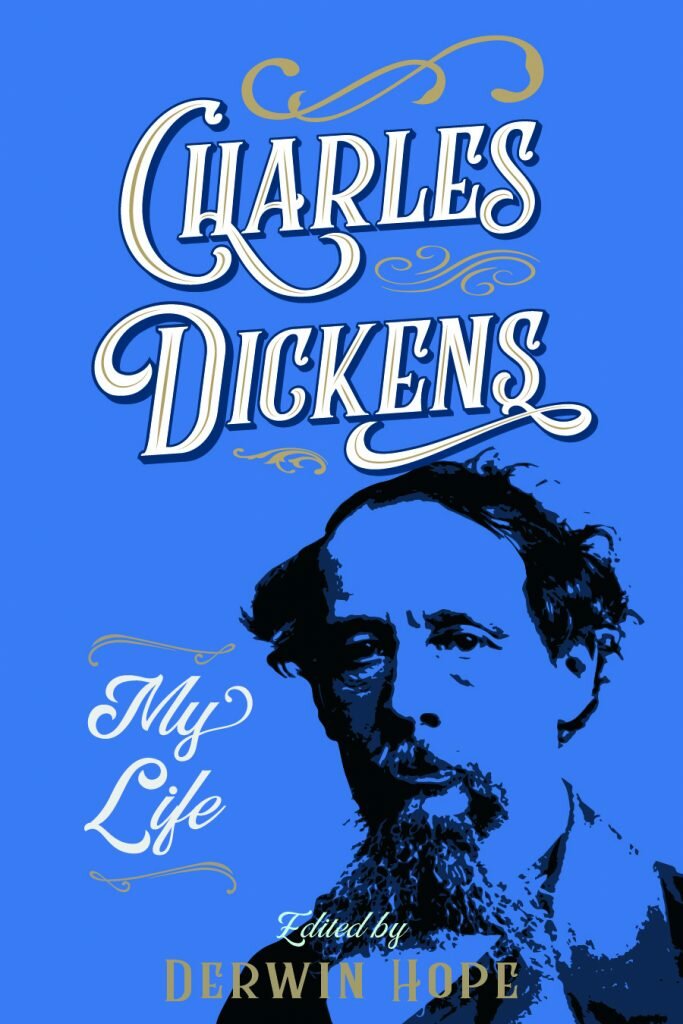 Title: Charles Dickens: My Life
Author: Derwin Hope
Genre: Non-Fiction
Publication Date: 5th May
Page Count: 536
Publisher: Clink Street Publishing
Goodreads Link: https://www.goodreads.com/book/show/53217644-charles-dickens
Amazon Link: https://www.amazon.co.uk/dp/B087TF1J8H/
Summary: When Charles Dickens died prematurely on the 9th June 1870 aged only 58, he left behind a legacy unsurpassed in English fictional literature. But he also wanted to write his true life story and this remained undone. 150 years on from his death, I have found that sufficient material has now been uncovered to enable that narrative of his life story to be produced for the first time. Research amongst 15,000 of his letters, journalistic articles, documents and other relevant material connected to him have all combined to make it possible for me to piece together that evidence and, guided by the way he wrote his two travel books, has resulted in the production of this personal story in his own words that he so desired to tell. It shows exactly how, from difficult beginnings, he descended into acute humiliation and abject poverty, before then emerging due to his talent and incredible resolve, into one of the most famous men and popular authors the world has ever known. It chronicles his enormous public triumphs and his profound private turmoils, as well as the secret life he led when, on his own admission, he became "seized with lunacy". It includes his two momentous visits to America, and his withering and radical opinions of institutions and situations he found there, as well as those he encountered at home – all expressed in his own inimitable style. This is his compelling and personal narrative, put together for the first time in a way that he wished his legacy to be told. It is the real and true story of his life.
---
TOP FIVE CHARLES DICKENS BOOKS.
1). The Pickwick Papers. His first novel that really rocketed him to fame. It is full of jollity, but also contains details of the awfulness of a debtor's prison – in this case Dickens using The Fleet Prison as his example.
2). Oliver Twist. His masterful attack on the Workhouse System that was imposed by Parliament on the poor.
3). Nicholas Nickleby. His exposure of the "Cheap Schools" in Yorkshire, and the terrible exploitation of unwanted children.
4). Bleak House. His withering attack on the delays experienced in the legal system, particularly in the Court of Chancery, where lawyers enriched themselves for years at the expense of their clients.
5). David Copperfield. The fictional tale of a boy in which he disguised some of the things he experienced in his youth. Dickens described David Copperfield as "my favourite child"; my book now enables the truth to be compared with that fiction.
---
Author Information
Derwin Hope was born in Somerset in 1944 and attended local schools until the age of 12. He then went to the Quaker boarding school, Leighton Park in Reading, where he became Head Boy, as well as captaining the school at cricket and rugby and becoming athletics champion. He then attended the College of Estate Management, London University, where he obtained a Degree in Estate Management and played rugby for the College 1st XV before deciding to become a lawyer. He joined Middle Temple as his Inn of Court and qualified as a Barrister. Following pupillage, he became a member of Western Circuit Chambers at 3, Paper Buildings, Temple, London and their annex in Winchester and practiced in the Criminal Courts in both London (including the Old Bailey) and throughout the West Country, dealing with every type of case from shoplifting to murder. He also appeared in Courts Martial Cases in Germany, as well as acting as a specialist lawyer in Town and Country Planning inquiries and legal appeals. He wrote the book "The 1990-91 Planning Acts" as the official book on the subject for the Royal Institute of British Architects.
In 1993 he became a Recorder – a part-time judge alongside his work as a Barrister – and in 2002 became a full-time Circuit Judge. For 2 years he sat in Bolton, Greater Manchester, before being transferred to Portsmouth, the birthplace of Charles Dickens. After 2 years he transferred to Southampton, where he sat as the Resident Judge (the most senior) for 8 years and was appointed the Honorary Recorder of Southampton by the City. He retired from the law in 2014 and from the Honorary Recordership in 2020. He is married to Heidi, and they have one son, Matthew, and one daughter, Zoe.
Website: https://www.dickensmylife.com/